Managed IT services refer to the practice of outsourcing an organization's IT infrastructure management to a third-party service provider. Michigan Managed IT services give you peace of mind, know ing that your computers and network are secured, protected and are being monitored by professionals. Dato TEch monitors and maintains computer networks, servers, storage systems, and software applications. Managed IT services can reduce business costs, while at the same time, improve the reliability and performance of their IT systems.
Voice/data solutions refer to the technology and services that enable voice and data communications within an organization. These solutions include telephone systems, video conferencing, email, instant messaging, and other collaboration tools. By implementing efficient voice/data solutions, businesses can enhance their internal communication and productivity, as well as improve their customer engagement.
Cybersecurity is essential as potential cyber attacks have become a daily reality. Dato Tech will protects your computer systems, networks, and data from cyber attacks of all kinds, including unauthorized access, theft, or damage. We use firewalls, antivirus software, intrusion detection systems, and other technologies to prevent cyber attacks. Effective cybersecurity measures are essential for protecting sensitive data and maintaining the trust of customers and stakeholders.
Cloud services refer to the delivery of computing resources, including software, storage, and processing power, over the internet. Cloud services providers offer scalable and flexible solutions that allow businesses to access and pay for the computing resources they need, without the need to invest in expensive hardware and infrastructure. Cloud services also offer benefits such as increased accessibility, improved collaboration, and enhanced disaster recovery capabilities.
At Dato Tech we believe that Our Managed IT services, Voice/Data solutions, Cybersecurity and Cloud Services in Michigan are critical for businesses to remain competitive and secure in today's digital landscape. Working with Dato Tech, businesses will receive proven, reliable, efficient, and cost-effective technology solutions. We take care of IT services, so you can focus on your core operations and growth.
Backup and Disaster Recovery Solutions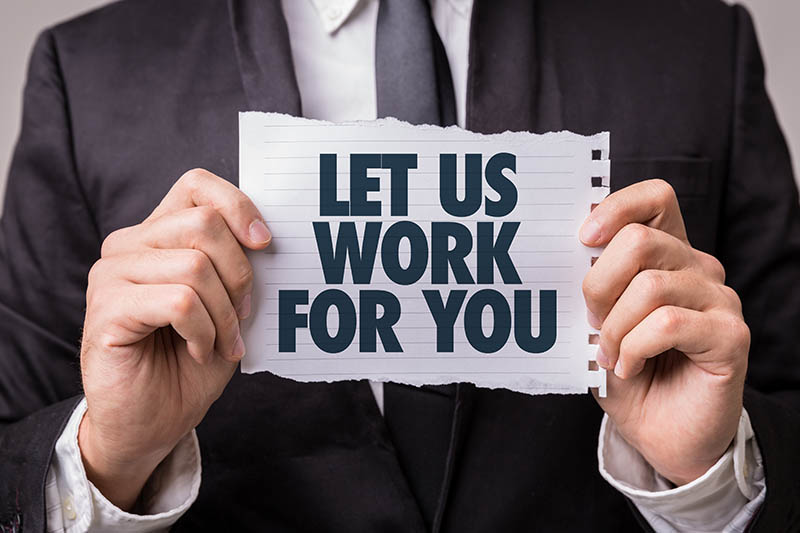 Proactive Solutions
Even the most stable and patched networks can develop problems that require Managed IT support. We offer comprehensive server, desktop, and network device management solutions to proactively monitor, patch, maintain, and defend your systems. Every aspect of your network is monitored so issues can be detected and responded to in real time.
Using custom management tools, we are alerted to potential issues and proactively respond, often preventing potential downtime. We work behind the scenes to ensure that if any part of your organization's IT systems develops a problem, we'll know about it immediately, often before you do. In our Managed IT service IT Experts will remediate the problem by any means at their disposal, and all without you lifting a finger. Your technology issues are always resolved by our in-house team, via remote support tools, or an onsite visit. Stay ahead of your next IT Milestone with DTS.
Support Designed for You
Your support is designed around your needs and your environment.
DTS's team of Professional IT Consultants, Engineers and Technicians work with you to reach and exceed your company's technology goals.
Backup and Disaster Recovery Solutions
Disasters can affect any business, but they do not have to guarantee your business stops moving. DTS data protection solutions provide redundant onsite, datacenter, and cloud backup with instant recovery options. Our dedicated team provides Business Continuity planning, testing and delivery to keep IT the least of your worries following a disaster to your business.
Access Control
Providing secure and simple to manage modern IP access control systems. RFID, Video, and Voice access control are at your fingertips.
Video Surveillance
The DTS VS cloud solution allows you to utilize the Video Surveillance platform that is tailor-made for SMBs. Now any organization can enjoy an affordable, flexible and scalable security solution that can be deployed to any size business. Supporting a wide variety of industry-leading camera hardware, never lose sight of your business again. Call today to schedule a Demo!
In today's rapidly evolving digital landscape, businesses must prioritize the importance of Managed IT Services. With technology becoming increasingly complex and integral to daily operations, relying on a dedicated team of experts to manage, monitor, and safeguard your IT infrastructure is crucial.
Managed IT Services provide a proactive approach to IT support, ensuring the stability, security, and seamless functionality of your network. By entrusting your IT needs to professionals, you gain peace of mind knowing that potential issues are detected and resolved before they impact your business.
The proactive nature of Managed IT Services also helps to mitigate risks and enhance cybersecurity. With 24/7 monitoring, patch management, and threat detection, potential vulnerabilities are identified and addressed in real-time. This ensures that your sensitive data, customer information, and proprietary assets remain protected from cyber threats, unauthorized access, and data breaches.
Partnering with a reputable Managed IT Services provider like us empowers your business with cutting-edge technology solutions, expert advice, and proactive support. Our team of IT consultants, engineers, and technicians will work closely with you to understand your unique requirements and tailor the services to align with your business objectives.
To thrive in today's competitive landscape, it's essential to leverage the benefits of Managed IT Services. Contact us today to explore how our bespoke solutions can revolutionize your IT infrastructure and fuel your success.